Just announced for Fall
CIRCA Catalyst: Cathy Cook and Lynne Parks
Monday, October 20, Noon-1:00 PM
Walker Avenue Apartment Community Center Multipurpose Room
CIRCA Catalyst: Neja Tomšič and Jaimes Mayhew
Thursday, November 6, Noon-1:00 PM
Dresher Conference Room, PAHB 216
CIRCA Catalyst promotes engaging conversations around transdisciplinary and interdisciplinary research. These informal one hour presentations feature work that fuses the performing and visual arts with other fields of investigation and scholarship. Catalyst events are geared toward sharing work, and building dynamic conversations that may seed ideas and future collaborations.
Exciting creative arts research is taking place at UMBC that sees our faculty working in Baltimore, the region that sustains us, and with national and global partners and venues.
Catalyst events are presented in the Dresher Center conference room PAHB 216. All Catalyst events are open to the public – we benefit from engagement across the disciplines and with new audiences.
CIRCA is located in Performing Arts and Humanities Building 223, and showcases the work of faculty in Dance, Music, Theater and Visual Arts through an intimate gallery and screening setting.
Past Catalyst Events 
Colette Searls, Department of Theatre and Lynn Tomlinson, Towson University
Thursday, May 8, 2014, 4:30 – 5:30 PM
The collaborative team presented virtual puppetry controlled by iPad for the stage and screen.
Jan Baum, 3D Maryland and Eric Dyer, Department of Visual Arts
Monday, May 5, Noon – 1:00 PM
Baum and Dyer surveyed the transformational work taking place with rapid prototyping and 3D printing, and shared dynamic new animations made with 3d output set into motion.
Steve Bradley, Visual Arts and Nicole King, American Studies
Monday, April 28, 2014
Bradley and King presented their collaborative Mapping Baybrook project, an interdisciplinary exploration of place that used digital mapping to illustrate research on the history and culture of an industrial community in Baltimore, Maryland referred to as Baybrook—a merging of the names of two neighborhoods, Brooklyn and Curtis Bay.
Linda Dusman, Department of Music  and Eric Smallwood, Department of Visual Arts
Wednesday, February 26, 2014
Dusman and Smallwood spoke on "Symphony Interactive" a tablet-based guide to the symphony experience.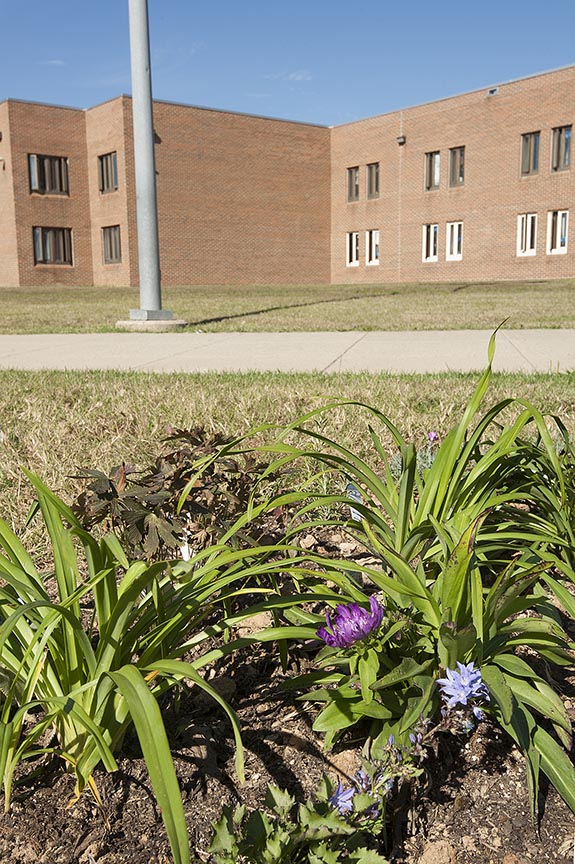 Chris Swan, Geography and Environmental Systems and Lynn Cazabon, Visual Arts
Monday, November 11, 2013
Dr. Chris Swan and Associate Professor Lynn Cazabon presented the first CIRCA Catalyst event discussing their ongoing work set in prison gardens in Maryland.
Links: http://biodiversity.umbc.edu/          http://lynncazabon.com