Spring 2014 - Upcoming Catalyst Events
All events take place in the Dresher Conference Room, PAHB 216
Catered meals, with excellent vegetarian options, are made available to all attendees
Steve Bradley, Visual Arts and Nicole King, American Studies
Monday, April 28, Noon – 1:00 PM
Presenting on their collaborative Mapping Baybrook project
Jan Baum, 3D Maryland and Eric Dyer, Department of Visual Arts
Monday, May 5, Noon – 1:00 PM
Discussing the transformational work taking place with rapid prototyping and 3D printing
Colette Searls, Department of Theatre and Lynn Tomlinson, Towson University
Thursday, May 8, 2014, 4:30 – 5:30 PM
Virtual puppetry for the stage and screen
This semester each of the presenting teams have been supported by our colleagues at the Imaging Research Center, and CIRCA wishes to acknowledge the transformational contributions of the IRC in building interdisciplinary research at UMBC.
About Catalyst:
CIRCA Catalyst promotes engaging conversations around transdisciplinary and interdisciplinary research. These informal one hour presentations feature work that fuses the performing and visual arts with other fields of investigation and scholarship. Catalyst events are geared toward sharing work, and building dynamic conversations that may seed ideas and future collaborations.
Exciting creative arts research is taking place at UMBC that sees our faculty working in the Baltimore, the region that sustains us, and with national and global partners and venues.
Catalyst events are presented in the Dresher Center conference room PAHB 216.
CIRCA is located in Performing Arts and Humanities Building 223, and showcase the work of faculty in Dance, Music, Theater and Visual Arts through an intimate gallery and screening setting.
Past Catalyst Events 
Linda Dusman, Department of Music  and Eric Smallwood, Department of Visual Arts
Wednesday, February 26, 2014
Speaking on "Symphony Interactive" a tablet-based guide to the symphony experience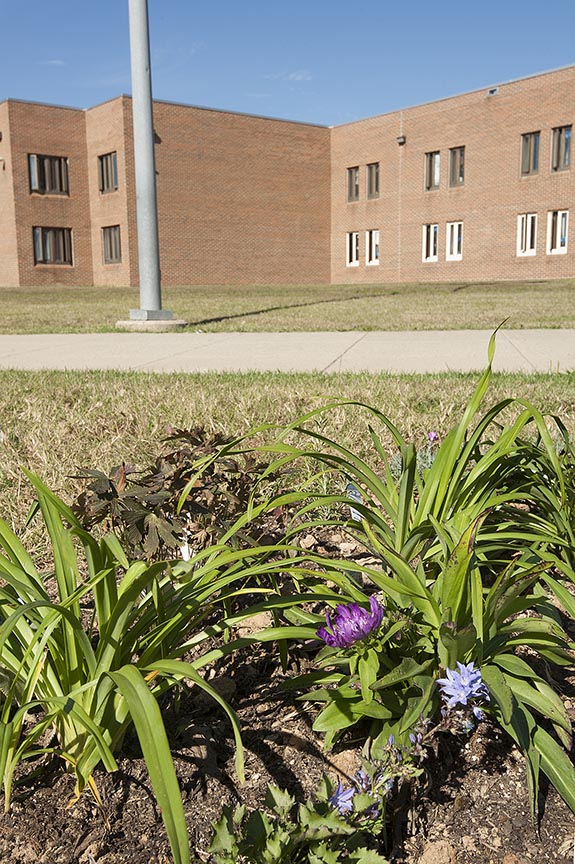 Chris Swan, Geography and Environmental Systems and Lynn Cazabon, Visual Arts
Monday, November 11, 2013
Dr. Chris Swan and Associate Professor Lynn Cazabon presented the first CIRCA Catalyst event discussing their ongoing work set in prison gardens in Maryland.
Links: http://biodiversity.umbc.edu/          http://lynncazabon.com