Baltimore Symphony Orchestra, UMBC and Octava
Paid Participants Needed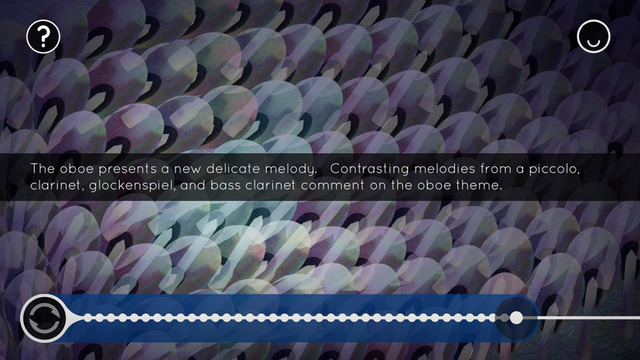 The Baltimore Symphony Orchestra, in partnership with UMBC, is conducting a study funded by the National Science Foundation that involves a new concert-enhancing mobile application called Octava. Octava is an app for mobile devices that acts as a concert companion for audiences at orchestral concerts.
We are conducting a test of this new app during the performances of Beethoven Symphony No. 5 on Friday, September 23 and Sunday, September 25, and we need your help! Some study participants will be asked to use the application and others will experience the concert as usual. Study participants must be available to attend the concert in its entirety (using the app if assigned to do so) and complete online surveys sent before the concert, shortly after the concert and about a month after the concert. As a thank you for your participation, you will receive $60 at study completion.
To be eligible to participate in this study you must be at least 18 years of age, have or purchase tickets to the performance on September 23 or 25, and have either a smart phone or a wifi-enabled tablet (iOS or Android) that you can bring with you to the concert hall. Individuals who participated in the Octava beta test on June 9 or 10 are NOT eligible to participate. For tickets to the performances, consider our discount ticket programs listed below.
Participation is on a first come, first served basis. To join us for this study or if you have any questions, please contact our UMBC research collaborator, Linda Baker, at NSF.BSO.Project@gmail.com orBaker@UMBC.edu.
Second Annual David W. Smith Memorial Gala
Saturday, September 24, 5:00 PM wine tasting and 8:00 PM concert
Earl and Darielle Linehan Concert Hall
Performing Arts and Humanities Building
UMBC is delighted to announce world-renowned soprano soloist Janice Chandler-Eteme as the guest artist for the Second Annual David W. Smith Memorial Gala to benefit vocal arts at UMBC.
The first half of the program will feature alumni artists Helen Huse Ralston '82, Ray Aparentado(Camerata Alum), and Ric Ryder '84. The audience will be introduced to the winner of the first David W. Smith Scholarship for Vocal Arts and enjoy a spectacular performance by the current Camerata joined by alumni from 1976 to the present under the direction of Dr. Samuel Gordon, who directed the Camerata from 1976 to 1995. Ms. Chandler-Eteme will perform the second half of the program.
Tracy Broyles: THE OBSERVER EFFECT
Thursday, September 29, 7:00 PM
Dance Cube 
In this richly layered performance a dancer, two musicians, and a video artist respond to the quantum puzzle that there is no passive witnessing in the universe, and we are at once subject and object of our own creative forces. Created collaboratively by four artists, the piece is both structured and improvisational, with the performers responding to a spacious and alive score that supports moment to moment decision making. Inviting, visceral and abstract this interdisciplinary work deeply engages the viewer in an otherworldly and dream-like experience.
Dancer/choreographer Tracy Broyles grew up in Maryland and is a 1995 UMBC graduate, returning for the first time to the area to perform. She is working with live musicians Adrian Hutapea and Lisa DeGrace, and video artist Stephen Miller.
Revolution of the Eye: Modern Art and the Birth of American Television
Center for Art, Design and Visual Culture
Opening Reception: Thursday, September 29, 5:00 – 7:00 PM
Revolution of the Eye: Modern Art and the Birth of American Television is the first exhibition to explore how avant-garde art influenced and shaped the look and content of network television in its formative years, from the late 1940s to the mid-1970s. During this period, the pioneers of American television – many of them young, Jewish, and aesthetically adventurous – had adopted modernism as a source of inspiration. Revolution of the Eye looks at how the dynamic new medium, in its risk-taking and aesthetic experimentation, paralleled and embraced cutting-edge art and design.