Highlights of Arts Faculty, Student and Alumni Research
UMBC Faculty prepare to launch SPARK II at Light City

This year SPARK II marks a collaboration between UMBC and Towson University faculty in a pop-up gallery that features a variety of light-based work.
Sponsored by PNC Bank and organized by Ginevra Shay, SPARK II will be on display from April 13-22 and is featured as a stop on the BGE Light Art Walk for the first time. Spark is a multi-media gallery highlighting the work of faculty artists from UMBC, Towson University and Baltimore County Community College.
SPARK II will be on view inside the Pratt Street Pavilion at Harborplace. Note the work by Stephen Bradley (left), which examines the microscopic life that clings to floating trash pulled from the brackish shoreline of the Patapsco River's Middle Branch at Masonville Cove.
Kelley Bell, Associate Professor, Visual Arts, debuts installation at Light City 
Kelley Bell's installation, The Herd: An inflatable host seeking safe harbor, will float over 375 luminous solar powered inflatable swim rings in Baltimore Harbor for the Light City Festival.  To make sure that more plastic does not end up in our waterways, the inflatables used in The Herd will be for sale during the Light City 2018 Festival.  All proceeds, after taxes and shipping, will be donated to three non-profit partners: Waterfront Partnership's Healthy Harbor Initiative, the Baltimore-based performance group Fluid Movement, and the Living Classrooms Foundation.  For more information about The Herd: An inflatable host seeking safe harbor, please visit www.cakeweek.com/the-herd.
Lynn Cazabon, Professor, Visual Arts
Professor Lynn Cazabon has been awarded a commission to produce a new community-based project Pierderea Iernii with the National Museum of Contemporary Art in Bucharest, Romania. The project will be realized during a residency there in Summer 2018 and will culminate with an exhibition in the museum in September 2018.
Professor Lynn Cazabon received a South Bronx Resiliency Arts Fellowship to produce a new community-based project with the The Point CDC Spring 2018. Her project is focused on wild edible plants thriving in the Hunts Point Section of the Bronx and will include plant/photo workshops with teens and adults at the International Center of Photography at The Point. She will also create posters for display in bus shelters in the area.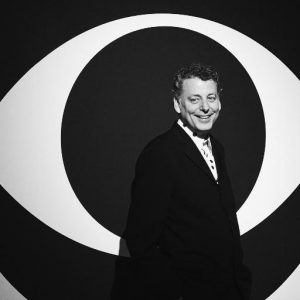 Dr. Maurice Berger, CADVC Research Professor
Dr. Maurice Berger's article on the Senegalese artist Omar Victor Diop will appear in National Geographic's April issue devoted to exploring race, "how race defines, separates, and unites us." The magazine put together a team of photographers and race writers to explore one of the most complicated and vexing issues of our time.  Dr. Berger's article will appear in both the web and print editions of the magazine.  Click here to read the article on the web.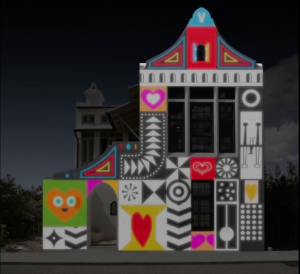 Kelley Bell, Professor, Visual Arts
Kelley Bell will be included in Digital Graffiti at Alys Beach – the internationally renowned projection art festival located on Scenic Highway 30A in Northwest Florida's South Walton County. "As a shared experience, Digital Graffiti is all about cultivating conversation. It is social cinema within expanded fields of light and sound, the virtual and the real. There is nothing quite like it," says Brett Phares, Digital Graffiti Curator.  Click 
here
 for more info.
Timothy Nohe, Professor, Visual Arts
Timothy Nohe and Julie Wills's collaborative installation with quadrophonic sound S GNAL ING   DI SIPAT ON exhibits at China Hutch Projects in Chestertown, MD, March 9-29, 2018.  Opening reception Friday, March 9 at 6 p.m.  Click here for more information.
Dr. Maurice Berger, CADVC Research Professor
Dr. Maurice Berger is receiving a 2018 Infinity Award from the International Center for Photography in the category of Critical Writing and Research.  The award honors his Race Stories column for the Lens section of the New York Times.  Details about the 2018 Infinity Awards here.
Jules Rosskam, Professor, Cinematic Arts
Jules Rosskam's film Paternal Rites is screened at Doc Fortnight 2018: MoMA's International Festival of Nonfiction Film and Media. Critic Joshua Brunsting writes the film "fully transcends the world of documentary filmmaking, feeling more akin to a recorded therapy session, itself playing into the film's theme of forgiveness and healing. Gorgeously crafted and emotionally devastating, Paternal Rites is a breathtaking experience that finds a level of intimacy few films are ever willing to go, almost to a point that feels experimental."  Read the full review here.
Eric Dyer, Professor, Visual Arts
Eric Dyer presents fourteen new works in Seeking Motion Hidden, at Ronald Feldman Galery, New York, February 24 – March 31, 2018. The new works are wall-hung and spun by the audience, bringing complex kinetic images to life. Reception: February 24, 6pm – 8pm
Lisa Moren, Professor, Visual Arts
NONUMENT 01::The McKeldin Fountain augmented reality app makes its American debut February 15 – 17, at The Ammerman Center for Arts and Technology at Connecticut College in "Intersections: the 16th Biennial Symposium on Arts and Technology." The European launch occurs February 20-28 at the City Museum of Ljubljana. The NONUMENT Group documented citizens' testimonies & created a virtual memorial to the demolished fountain in Baltimore's Inner Harbor.  When viewers hold up a tablet or smartphone like a protest sign, they reveal a full-scale, 3D architecturally correct model of the controversial half-acre McKeldin Fountain. Tap on a protest sign at any time to bring back the brutalist-style monument that was demolished in January 2017. iTunes AppStore link.
Mina Cheon, IMDA MFA alumna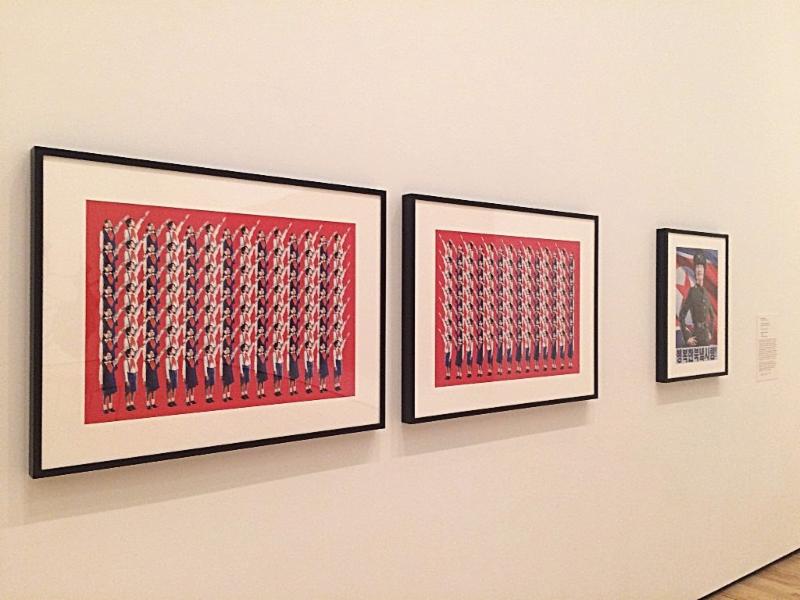 Sam Winnie, Music '15
Congratulations to Sam Winnie '15 for being selected for the Baltimore Classical Guitar Society commissioning grants this season.
IMDA MFA Candidate Jeffrey Gangwisch & IMDA alumna Christine Ferrera
Congratulations to Jeffrey Gangwisch and Christine Ferrera for being named Baker Artist Award Finalists. Read more about the finalists 
here
.
Susan McCully, Assistant Professor, Theatre
Susan McCully's new work All She Must Possess, a play inspired by the life of Etta Cone will have its world premiere February 7 – 25, 2018 at Rep Stage, the professional regional theatre in residence at Howard Community College. Professor McCully has two upcoming staged readings of the play scheduled – at UC-Santa Cruz on November 6, 2017 and at Everyman Repertory Theatre in Rockport, ME on December 30, 2017.
Airi Yoshioka, Professor, Music
Professor of Music Airi Yoshioka recently released Sueños Místicos, a CD featuring her performance of works by Latin American composers whose contemporary music reflects their personal cultural experiences. Composers featured on the CD are Roberto Sierra, Pablo Ortiz, Gabriela Lena Frank, Errollyn Wallen, Tania León, and Paul Desenne.
Upcoming Campus Events:
Amy Davis: "Flickering Treasures: Rediscovering Baltimore's Forgotten Movie Theatres"
Dresher Center Humanities Forum – Focus on Gentrification in Baltimore

Wednesday, April 11, 7 p.m.
132 Performing Arts and Humanities Building
Amy Davis, author and 
Baltimore Sun
 photojournalist presents vintage images of opulent movie palaces and neighborhood theaters in her talk on Baltimore's forgotten movie theaters. Based on her new book, 
Flickering Treasures: Rediscovering Baltimore's Forgotten Movie Theaters
, Davis invites us to imagine Charm City's past as we confront today's neglected urban landscape. A fresh story of Baltimore emerges through the social, cultural and architectural prism of its movie theaters. Rare photos, combined with Davis's evocative color photography and poignant reminiscences, bring a century of movie-going to life. Admission is free, and a book signing will follow the program.  Click 
here
 for more info.
Visiting Artist: Connie Imboden
April 12, 4:15 p.m., PAHB 132
Throughout the years, Imboden has shown her photographs in an extensive range of group and solo shows at galleries and museums within the United States, South America, Europe, and most recently China.Her photographs are in the permanent collections of many museums including The Museum of Modern Art in New York and The Baltimore Museum of Art. Imboden's most recent book, "Reflections, 25 Years of Photography", features photos from 1983 to 2009 charting her artistic journey and offering new insights into her work and vision.She is also the president of the board of governors of the William G. Baker Jr. Memorial Fund.
Visiting Artist: Jenny Perlin
April 23, 5:00 p.m., AOK Library Gallery
Jenny Perlin makes films, videos, installations, and drawings. Her projects draw on interdisciplinary research interests in history, cultural studies, literature and linguistics. Her films incorporate innovative techniques to investigate history as it relates to the present. Perlin shoots 16mm film and digital video and combines live-action, staged, and documentary images with hand-drawn, text-based animation. Her films have been shown as single-channel works and multi-channel installations at numerous national and international venues including the Guggenheim Museum, Mass MoCA, MoMA, and Guangzhou Triennial, Berlin and Rotterdam film festivals. She is currently teaching at the University of Pennsylvania, the Cooper Union, and The New School in New York.
Spring 2018 CIRCA Faculty Research Fellowships
Eric Dyer, Professor, Visual Arts
"Physical Presence in the Digital Landscape"
Lynn Watson, Professor, Theatre
"Fitzmaurice Voicework Pilot Study with fMRI"
2017 CIRCA Summer Faculty Fellowships
Stephen Bradley, Associate Professor, Visual Arts
Water's Edge Biome Tells, collaboration with Dr. DeCarvalho of the Department of Biological Sciences
Corrie Francis Parks, Assistant Professor, Visual Arts
Black Butterfly