CIRCA Catalyst: Amy Cavanaugh and Doreen Bolger 
March 6, Dresher Center, PAHB 216
Noon-1:00
Program: The presenters will discuss the evolution of curatorial work over forty years, beginning in the 1970s with Bolger's work on historic American Art, continuing with Cavanagh's efforts with living artists, and concluding with their recent collaboration on MAP's 2018 exhibition Repurposed with Purpose: Making and Meaning in the Materials of Art. They will consider substantial changes in curatorial intention, from sometimes esoteric art historical research to community impact and engagement, and comment on opportunities and challenges offered by technology and its innovations.
LAB: Empirical Evidence: John Ruppert
January 31 – March 16
Opening Reception: 
Thursday, January 31, 5 – 7 p.m.
Center for Art, Design and Visual Culture
The Center for Art, Design and Visual Culturepresents an exhibition of work by artist John Ruppert entitled LAB: Empirical Evidence: John Ruppert. The exhibition will span the artist's recent explorations with installation, sculptural objects, photography, and sound as it relates to the world around us. Influenced by his intense interest in natural phenomena, Ruppert's overarching investigation will focus on the intersection of the natural world and humanity. In a broader sense, he seeks to develop a heightened consciousness of our precarious existence on the planet.
Kudos: Sandra Lacy Presented in 36th Annual Choreographer's Showcase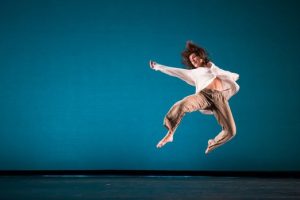 We are absolutely delighted to note that the Dance Department's Sandra Lacy has been selected once again for the 36th Annual Choreographer's Showcase Saturday, January 26th, 3:00 PM and 8:00 PM at The Clarice Smith Performing Arts Center.This evening of works by new and established choreographers has been inspiring dance audiences and supporting scores of dance makers since 1983. Called a "rite of passage in the DC-area dance community", the Showcase gives area choreographers the chance to demonstrate their talent on a professional stage.
Professor Lisa Moren selected as CIRCA-IMET Artist in Residence, Spring 2019
CIRCA and the Institute of Marine and Environmental Technology (IMET) are pleased to announce that UMBC Visual Arts Professor Lisa Moren has been selected as the inaugural CIRCA-IMET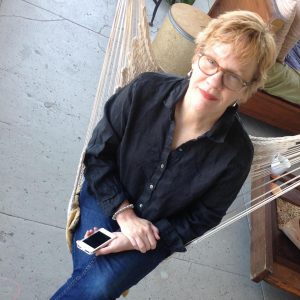 Artist in Residence. Her project FLOCKING: A Social Narrative in Marine Biology will be supported in Spring of 2019.
Professor Moren's project will investigate marine bio-mimicry, documenting chaotic patterns found in nature that are difficult to visualize, such as flocking, murmurations, and "organic differentiation." The goal is to simulate found bio-phenomena digitally, allowing the public to experience it through virtual reality and digital fabrication.
The residency awards the selected artist research support funds, a course release and a studio space on the IMET campus. Professor Moren will have opportunities to engage scientists  and to present work and have discussions with IMET stakeholders, including faculty, students, start-up companies in the IMET Harbor Launch business incubator and partner institutions. Professor Moren will share her residency work in a public program when IMET hosts an "Open Day" on Saturday, May 4, 2019.
Corrie Francis Parks featured in UMBC Magazine story on Art-Sci Intersections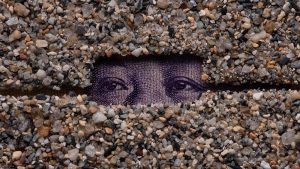 Her most recent work, "Foreign Exchange," an animated short about imaginary borders, combines both worlds, with individual pieces of sand journeying across frames dotted with inked winks of paper presidents.
"I think the really interesting part of what I'm doing right now is this idea of looking closely at things," she says. "You start to see all of these little details, and I think that it's a broader metaphor for the way we need to approach social problems, political problems. It's about looking at the needs of the individual as well as this big, giant generalization."
https://magazine.umbc.edu/tiny-beautiful-things/