Thursday, March 10, 4 – 5 PM EST, Performing Arts and Humanities Building 337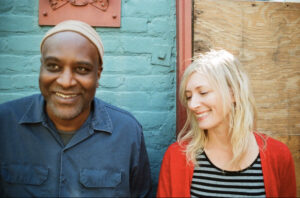 Beauty Pill is a Washington, D.C. based band/art collective that began in 2001. Recorded works include The Cigarette Girl From The Future, The Unsustainable Lifestyle, Beauty Pill Describes Things As They Are, Sorry You're Here, and Please Advise. Performance work include Immersive Ideal, a multimedia residency series at Artisphere in Arlington, VA. Their latest work is Instant Night, released December 2021. Band members Chad Clark and Erin Nelson will discuss the creation of Pardon Our Dust, an interdisciplinary collaboration, bridging music, poetry, dance, and film from Please Advise.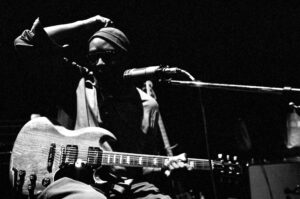 Chad Clark is Beauty Pill's founder, chief composer and producer. Clark is also co-founder and co-curator of Story/Stereo, a hybrid literature and music performance series at The Writers Center in Bethesda, Maryland. He is an essayist and author of the forthcoming anthology The Dazzling Architecture Of The Uninhabitable (Bohannon/Harper Collins, Spring 2023.) Additionally, Clark is a film and theater composer (collaborating frequently with Woolly Mammoth and Taffety Punk theater companies) as well as a producer and engineer for other recording artists. He is a graduate of New York University.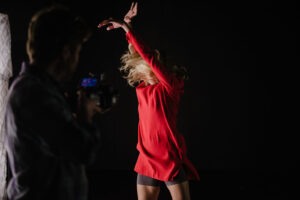 Erin Mitchell Nelson is a choreographer, dancer, musician and teacher. She is co-founder and Managing Director of DC based Taffety Punk Theatre Company. Erin has danced professionally with the Latin Ballet of Virginia (Richmond, VA) and Wellspring/Cory Terry and Dancers (Kalamazoo, MI), and has worked at the Kennedy Center for the Performing Arts, Experimental Film Virginia, Western Michigan University Department of Dance, and the Midwest Regional Alternative Dance Festival (RAD Fest). In 2018 she started collaborating with Chad Clark and joined Beauty Pill as a vocalist. In 2020 Beauty Pill released a music video for their song Pardon Our Dust featuring Erin's vocals and dance performance. She was the movement director for the recent Taffety Punk produced video for Beauty Pill's song At a Loss" which appears on the soundtrack for the original Taffety Punk dance-play suicide.chat.room. She is a graduate from Virginia Commonwealth University with a BFA in Dance and Choreography, and holds an MA in Arts Management from American University.
Please note: All visitors to UMBC are required to wear a KN-95 mask or equivalent. KN95 masks will be available at the door for those who do not have one.
CIRCA is committed to making its events accessible to everyone. Please send an email to circa@umbc.edu to request specific accommodations.