Wednesday, May 4, 5 – 6 PM EST, virtual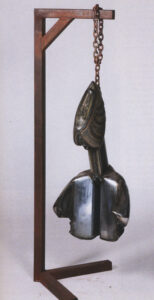 This virtual program will include a screening of the short documentary film Exploring Presence: Ed Love from the docuseries Exploring Presence: African American Artists in the Upper South, followed by a conversation with filmmaker and curator Angela N. Carroll and nia love and Scott Love about the legacy of their father, esteemed sculptor Ed Love. The docuseries supports the exhibition of the same name which will be on view at the James E. Lewis Museum of Art at Morgan State University, May 26 – July 15, 2022.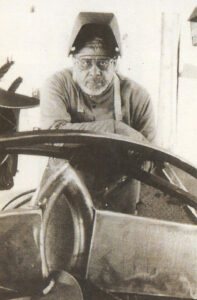 Ed Love (1936 -1999), was a prolific sculptor and scholar. Though he created hundreds of sculptures over his career, he remains relatively unknown. Working predominantly with chrome and welded metal as primary materials, Love famously erected monumental constructions and stylized sculptural forms that have been compared to works by the late Romanian-French sculptor Constantin Brancusi, for their physics-defying structures and organic silhouettes. Loves particular aesthetic queried and explored Black identity through form and process.  His work was inspired by mythic and mundane traditions across the African diaspora. An avid reader, Love was also deeply influenced by the improvisational stylings of Black classical musicians including Thelonious Monk, Miles Davis, Max Roach, and John Coltrane among others.
Exploring Presence: African American Artists in the Upper South, a catalog, exhibition, and short docuseries edited and curated by Angela N. Carroll identifies a succinct selection of prolific visionaries who create from and are informed by the liminal realms between northeastern art metropolises and the South. Featured artists include Schroeder Cherry, Linda Day Clark, Oletha DeVane, Espi Frazier, Aziza Claudia Gibson Hunter, Martha Jackson Jarvis, Ed Love, Tom Miller, Joyce J Scott, and Paula Whaley. Though most were not born or bred in Washington, D.C. or Baltimore, MD, they each found, grounded, educated, and affirmed themselves in the belly of Black enclaves situated at the border of the Mason Dixon line in a region colloquially known as Up'South or the Upper South. Exploring Presence reviews the projects, interventions, activations, and constructions that each artist engaged between 1970 and the contemporary moment. Contributing writers include; Dr. Leslie King Hammond, Dr. Lowery Stokes Sims, Charles Moore, Dr. Deborah Britt, Jermaine T. Bell, Martina Dodd, Sarah Stefana Smith, Deyane Moses, Maleke Glee, Monifa Asante Love, and Teri Henderson.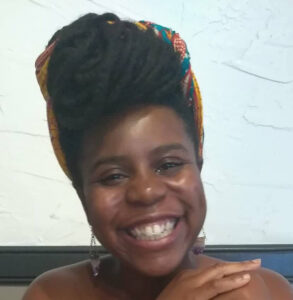 Angela N. Carroll is an artist-archivist, writer, curator, and investigator of art history and culture. She regularly contributes critical essays to significant publications including Sugarcane Magazine, Black Art in America, BmoreArt, and Hyperallergic, and also writes art exhibition catalogs for prominent institutions including Columbia University, The Baltimore Museum of Art, Rena Bransten Gallery, and The National Museum of Women in the Arts, among others. In 2021, Angela released Exploring Presence: African American Artists in the Upper South, a catalog and short docuseries that surveys under-recognized artists in the DMV region. In Spring 2022, the Exploring Presence: African American Artists in the Upper South exhibition will premiere at the James E Lewis Museum of Art at Morgan State University. She received her MFA in Digital Arts and New Media from the University of California at Santa Cruz and her BA in Visual Arts from UMBC. She intermittently teaches within the Film and Moving Image program at Stevenson University and the FYE program at MICA in Baltimore, Maryland.
nia love began her artistic career in 1978 as an international apprentice with Ballet Nacional de Cuba. She received a BFA from Howard University and an MFA from Florida State University, and toured with Japanese Butoh master Min Tanaka in 1996. love was awarded a Fulbright Scholar Award in Ghana in 2002 and is the recipient of 2 Bessie Awards. She was awarded the Gibney Presents Residency, the Urban Bush Women's Choreographic Center Initiative Fellowship, a MAP Fund grant, an Artist in Residence Fellowship at Bryn Mawr College, the Maggie Allesee National Center for Choreography Residency, and the Movement Research Rosin Fund Residency. love currently serves as co-Advisor for Brooklyn Arts Exchange and Advisor for New York Live Arts Fresh Tracks. She is an adjunct Assistant Professor at Queens College in the Department of Drama, Theatre, and Dance. In honor of her maternal grandmothers and their historical participation in black feminism and domesticity that radically move away from patriarchy, love's decision to lowercase her name is meant to draw more attention to her work than who she is, as an effort to rename her family's legacy.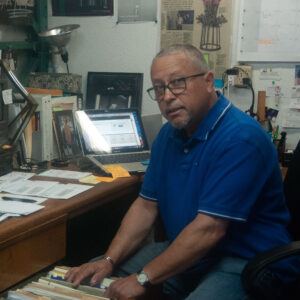 Scott Love received his BA in African American History and Biology from University of Southern California (USC) in 1983. He is the owner of Aqua Marine, a custom aquarium, Koi pond, and water features and maintenance company in Gardena, CA and lives in Los Angeles, CA.
CIRCA is committed to making its events accessible to everyone. Please send an email to circa@umbc.edu to request specific accommodations.