Tuesday, April 19, 6:30 – 8:00 PM EST, UMBC Fine Arts Recital Hall and streamed live via YouTube
This event is a celebration of the life and work of Maurice Berger (1956 – 2020) upon the 20th anniversary of his curation of the exhibition Fred Wilson: Objects and Installations 1979 – 2000, and the 30th anniversary of his appointment as curator of the Center for Art, Design, and Visual Culture at University of Maryland, Baltimore County (UMBC). The program also celebrates the 30th anniversary of Fred Wilson's groundbreaking installation Mining the Museum with The Contemporary and the Maryland Historical Society, as well as Wilson's sculpture Artemis/Bast, which is currently on view at the Baltimore Museum of Art. Curator George Ciscle will moderate an intergenerational panel with Fred Wilson, Lee Boot, Symmes Gardner, and two Baltimore-based artists who see the work of Berger and Wilson as touchstones for theirs, Ashley Minner and Christopher Kojzar.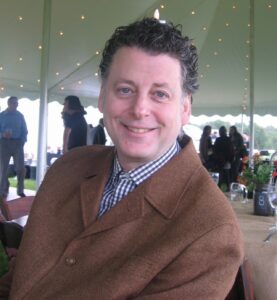 Maurice Berger was an American cultural historian, curator, and art critic, who served as a Research Professor and Chief Curator at the Center for Art, Design and Visual Culture, University of Maryland, Baltimore County (UMBC). Berger was recognized for his interdisciplinary scholarship on race and visual culture in the United States. He curated a number of important exhibitions examining the relationship between race and American art, including the critically acclaimed For All The World To See: Visual Culture and the Struggle for Civil Rights co-organized in 2011 by the National Museum of African American History and Culture of the Smithsonian Institution and the Center for Art, Design & Visual Culture at UMBC, which focused on the role visual imagery played in shaping, influencing, and transforming the modern struggle for racial equality and justice in the United States.
Fred Wilson was born in the Bronx, New York, in 1954, and lives and works in New York. Commenting on his unorthodox artistic practice, Wilson has said that, although he studied art, he no longer has a strong desire to make things with his hands: "I get everything that satisfies my soul from bringing together objects that are in the world, manipulating them, working with spatial arrangements, and having things presented in the way I want to see them." Thus, Wilson creates new exhibition contexts for the display of art and artifacts found in museum collections—including wall labels, sound, lighting, and non-traditional pairings of objects. His installations lead viewers to recognize that changes in context create changes in meaning. While appropriating curatorial methods and strategies, Wilson maintains his subjective view of the museum environment and the works he presents. He questions (and forces the viewer to question) how curators shape interpretations of historical truth, artistic value, and the language of display—and what kinds of biases our cultural institutions express. In his groundbreaking intervention, Mining the Museum (1992), Wilson transformed the Maryland Historical Society's collection to highlight the history of slavery in America. For the 2003 Venice Biennale, Wilson created a mixed-media installation of many parts—focusing on Africans in Venice and issues and representations of blacks and whites—which included a suite of black glass sculptures; a black-and-white tiled room, with wall graffiti culled from texts of African-American slave narratives; and a video installation of "Othello," screened backwards. Wilson received a John D. and Catherine T. MacArthur Foundation Achievement Award (1999) and the Larry Aldrich Foundation Award (2003). He is the Distinguished Visiting Fellow in Object, Exhibition, and Knowledge at Skidmore College. Fred Wilson represented the United States at the Cairo Bienniale (1992) and Venice Biennale.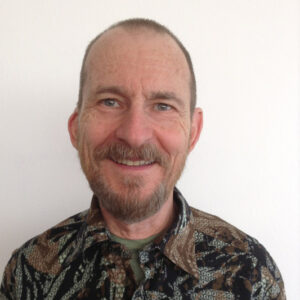 George Ciscle has mounted groundbreaking exhibitions and taught courses in the fine arts and humanities for close to 50 years. He was the founder and director of the George Ciscle Gallery and The Contemporary in Baltimore, an "un-museum," which challenged existing conventions for exhibiting art in temporary non-traditional sites. From 1997-2017 he served as Curator-in-Residence at The Contemporary, consulting on the development of community-based and public programming concentrating on exploring new models for connecting art, artists, and audiences. He introduced and taught Exhibition Development Seminar at Maryland Institute College of Art (MICA) until 2008 and directed MICA's MFA in Curatorial Practice from 2011 – 16.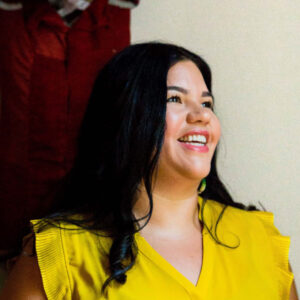 Ashley Minner is a community-based visual artist from Baltimore, Maryland. Ashley is an enrolled member of the Lumbee Tribe of North Carolina. She earned her MFA ('11) and MA ('07) in Community Arts from Maryland Institute College of Art and her PhD ('20) in American Studies from University of Maryland College Park. In addition to maintaining her practice as a community-based visual artist, she works as an Assistant Curator for History and Culture at the Smithsonian National Museum of the American Indian in Washington, D.C.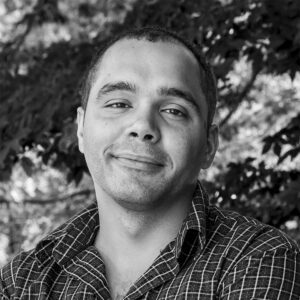 Christopher Kojzar received his BA from George Washington University and his MFA from UMBC. He has been awarded residencies at La Napoule Art Foundation (Mandelieu-la-Napoule, France), the Creative Alliance (Baltimore, MD), the Santa Fe Art Institute (Santa Fe, NM), and volunteered at the Agency of Artists in Exile (Paris, France). His collaborative trio strikeWare has received grants from the Robert W. Deutsch Foundation, Maryland State Arts Council, and the William G. Baker Fund. Chris was recently awarded the Andrew Harris Fellowship at University of Vermont and is currently collaborating with his mother, artist Oletha DeVane, on two public art sites in Baltimore, MD.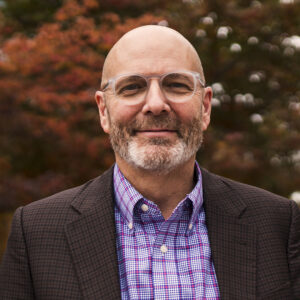 Lee Boot is Director of the Imaging Research Center at UMBC and is an experimental media artist working to develop new and effective ways to use digital media to spread knowledge for prosocial outcomes. As the initiator and Principal Investigator of numerous research projects funded by the National Institutes of Health and private foundations, he has assembled widely interdisciplinary teams from the sciences, arts and humanities to explore the potential of an artist's perspective to address vexing social issues. Lee created the short video Mining the Museum Lobby Tape (1991) which introduced Wilson's installation at the Maryland Historical Society.

As Director for the Center for Art, Design and Visual Culture at UMBC, Symmes Gardner has overseen the organization and presentation of over seventy-five exhibitions including Annet Couwenberg: Sewing Circles, Revolution of the Eye: Modern Art and the Birth of American Television, Muntadas: Activating Artifacts: About Academia, Where Do We Migrate To?, and Fred Wilson: Objects and Installations, 1979 – 2000. He has supervised grants and funding support for these and other projects from the National Endowment for the Arts, The Andy Warhol Foundation for the Visual Arts, The Lannan Foundation, The Peter Norton Family Foundation, the Elizabeth Firestone Graham Foundation, and Trellis Fund.
This event is made possible by the collaborative efforts and funding of: The Center for Innovation, Research, and Creativity in the Arts (CIRCA), the Center for Art, Design, and Visual Culture (CADVC), the Department of Visual Arts, the Maryland Center for History and Culture, and the Baltimore Museum of Art.
CIRCA is committed to making its events accessible to everyone. ASL interpreters and live captioning will be provided for this event.