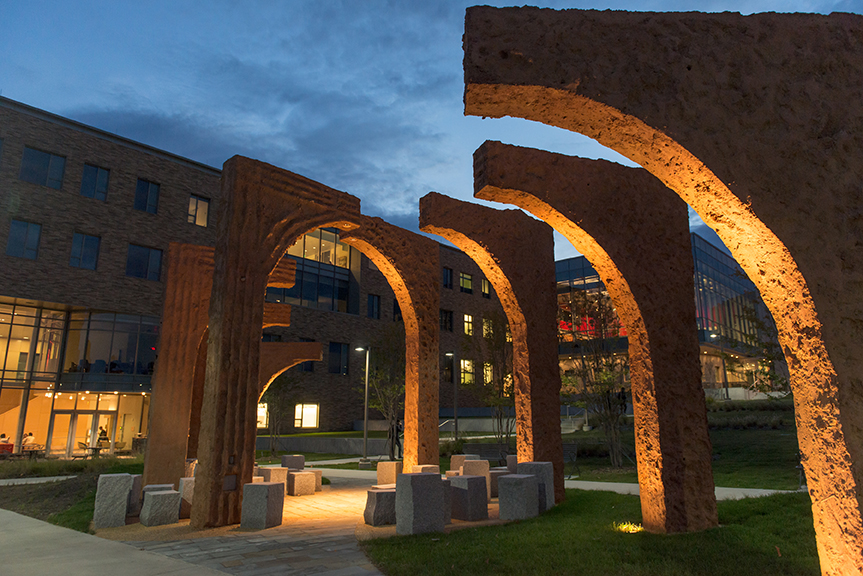 Forum (2014), by Thomas Sayre
UMBC, in partnership with the Maryland State Arts Council, is very pleased to announce the selection of renowned artist Thomas Sayre to create a public art installation at the new Performing Arts and Humanities Building (PAHB). From the more than 140 qualified proposals, three finalists were invited to campus to present their site-specific design concept to the Principal Selection Committee. After much reflection and discussion, the committee voted Sayre's concept as the most reflective of UMBC's vision of a public art installation that invites community engagement, reflects the passage of time, and embraces the values and culture of UMBC.
Thomas Sayre has designed and built public art projects all over the world and has participated in design teams for civic, educational and museum buildings. Along with architect Steve Schuster, Sayre is a founding principal in the multi-disciplinary design firm Clearscapes, based in Raleigh, North Carolina. Sayre believes that art will only work when disparate opinions come together through collaboration to form a coherent vision.