Tuesday, April 25, 5 – 6:30 PM, Performing Arts and Humanities Building 234, reception to follow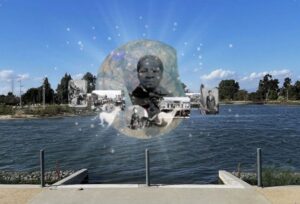 Augmented reality (AR) is an interactive experience that combines the real world and computer-generated content. The overlaid sensory information can be constructive (additive to the natural environment), or destructive (masking of the natural environment). This experience is seamlessly interwoven with the physical world, resulting in a mixed reality (XR) environment. This panel discussion will focus on the work of three contemporary artists who each use augmented reality technologies as part of their work in unique and compelling ways.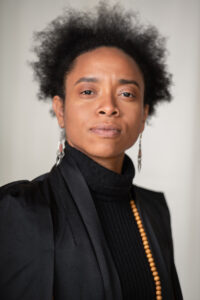 Ada Pinkston is a multimedia artist, educator, and organizer living and working in Baltimore. Her work comprises multi-media installations that include performance, sculptural forms and digital media, with the primary material being the interpersonal exchange with her audience. Her artistic research interests span the social sciences, global colonial histories, American Studies, and community art practices. The aim in all of her work is to create experiences where audience/viewer/participants are confronted, resurrected, and redeemed. Her work has been featured at a variety of spaces including The Smithsonian Arts and Industries Building (Washington D.C.), The Baltimore Museum of Art, The Walters Art Museum (Baltimore, MD), P.S.1 (New York, NY), The New Museum (New York, NY), The Peale Museum (Baltimore, MD), Transmodern Performance Festival, Light City Baltimore, and on the streets of Berlin, Baltimore, Orlando, Washington DC, and New York. She has been invited to present lectures on public space at The French Embassy, NYU, UCLA, and The National Gallery of Art. In 2020, she was awarded the Monument Lab+Goethe Institute Transnational Fellowship and in 2017 she received a Rubys Artist Project Grant. Her work is in the permanent collection of the Los Angeles County Museum of Art. Ada is currently a Lecturer in Art Education at Towson University.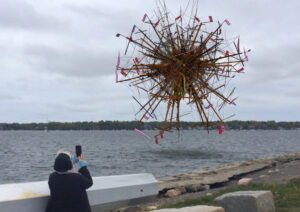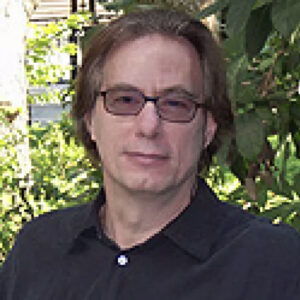 Will Pappenheimer is a Brooklyn based artist and educator working in new media, performance, and installation. He is a pioneer in the use of augmented reality in his artwork and was a founding member of the artist collective Manifest.AR. His current work explores the collage of the virtual and physical worlds through mixed reality (XR) installations. His projects and performances have been shown internationally, including at the Whitney Museum of American Art (New York, NY); The New Museum (New York, NY); The Moving Image Art Fair (New York, NY); the Los Angeles County Museum of Art; Fringe Exhibitions (Los Angeles, CA); San Francisco Museum of Modern Art; Stedelijk Museum (Amsterdam, Netherlands); FACT (Liverpool, England); the Contemporary Istanbul Art Fair; the Institute for Contemporary Art Boston; the Museum of Fine Arts Boston; CyberArts Gallery (Boston, MA); Alpha Gallery (Boston, MA); and the Corcoran Gallery of Art (Washington D.C.). In 2014, he was commissioned by the Whitney Museum of American Art to create Proxy, 5-WM2A, an AR work to commemorate the museum's move from their Marcel Breuer Madison Avenue home to their new space adjoining the High Line in Manhattan's Meatpacking District. His works have been reviewed and discussed in Art in America, The New York Times, Hyperallergic, WIRED, The Boston Globe, and EL PAÍS. An interview with Will discussing his work is featured in season one of Bloomberg TV's Art + Technology series. Will is a Professor of Art in the Dyson College of Arts and Sciences at Pace University.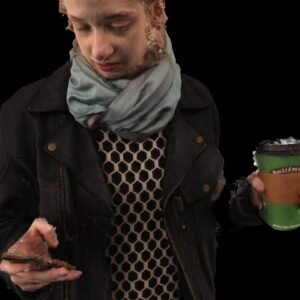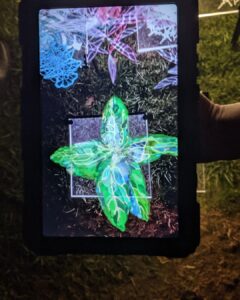 Mollye Bendell is an interdisciplinary artist with a focus in electronic and digital media. She has created radio sculptures as a resident of Wave Farm, and developed augmented and virtual reality projects as a resident of Harvestworks Digital Media Arts Center and the Tides Institute and Museum of Art. Her work has been exhibited at the Baltimore Museum of Art, the New York Electronic Arts Festival, and Maryland Art Place. She recently completed two augmented reality public art commissions for Ladew Topiary Gardens (Monkton, MD) and for the City of Redmond, Washington. In 2022, she exhibited her work in the Currents New Media Festival in Santa Fe, NM and at the Johns Hopkins University Digital Media Center. Mollye is also a founding member of media arts collective strikeWare, which creates experiences grounded in our collective history using new technologies to emphasize the nowness of that history. Mollye holds a BA in Sculpture from the Glasgow School of Art and an MFA in Intermedia and Digital Arts from UMBC. Mollye is an Assistant Professor of Art in the Immersive Media Design program at University of Maryland, College Park.
CIRCA is committed to making its events accessible to everyone. Please send your request for specific accommodations to circa@umbc.edu.