Wednesday, October 5, 12 – 1 PM, Performing Arts and Humanities Building 216, lunch provided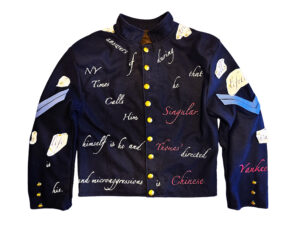 Irene Chan, Associate Professor of Visual Arts and Affiliate Associate Professor of Asian Studies at UMBC, will present and discuss recent work including The Thomas Project (2022), a six part, multimedia work exploring the life of Thomas Sylvanus (aka Ching Lee, Ye Way Lee, Ah Yee Way), a 19th-century Chinese man who lived in the U.S. East Coast, was enslaved in Baltimore, and ran away to join the Union Army.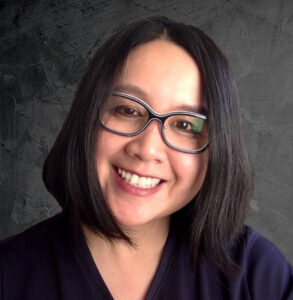 Irene Chan is a multidisciplinary artist who works conceptually in print media, papermaking, installation, storytelling performance, and book arts on subjects of Taoism, personal immigrant narratives, and forgotten histories. Her books and works on paper have been exhibited internationally and held in 97 public collections including the Walker Art Center, The Fine Arts Museums of San Francisco, Tate Modern, Victoria & Albert Museum, and the British Library in London. Chan established Ch'An (ch' ahn) Press through which she has self-published prints and 39 artist books to date. She is the recipient of grants and awards from the National Endowment for the Arts, New York Arts Council, Maryland State Arts Council, Washington D.C. Commission of the Arts and Humanities, of fellowships to 23 artist residencies, and has exhibited and performed in 38 venues in the last ten years. The Thomas Project was recently exhibited in SPARK: New Light at The Peale in Baltimore.
CIRCA is committed to making its events accessible to everyone. Please send an email to circa@umbc.edu to request specific accommodations.