Friday, April 1, 12:30 – 1:30 PM, Performing Arts and Humanities Building 102, lunch provided, recording
Graham Coreil-Allen is a Baltimore-based public artist making places more inclusive and livable through public art, placemaking, and civic engagement. From artistic crosswalks and creative wayfinding to immersive sculptures and participatory urban design, Coreil-Allen infuses public space with play and intrigue.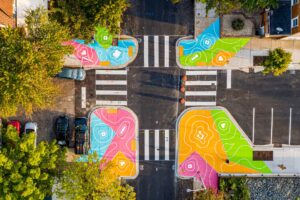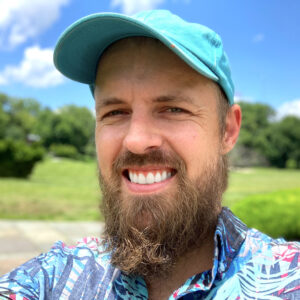 Graham Coreil-Allen (he/him) was born in Galveston, Texas, grew up in Tampa, Florida, studied at Tulane School of Architecture, completed his BA at New College of Florida, and earned his MFA at Maryland Institute College of Art. Since founding Graham Projects in 2005, Coreil-Allen has created public projects and programs for numerous organizations, places, and events both nationally and abroad, including the Baltimore Office of Promotion and the Arts, The Deitch/Creative Time Art Parade, Eyebeam, The Baltimore Museum of Art, Washington Project for the Arts, Arlington Art Center, Artscape, Transmodern Festival, VisArts, Current Space, ICA Baltimore, and Light City. Coreil-Allen's work has been featured in numerous exhibits and media outlets including the American Pavilion in the 13th International Venice Architecture Biennale, hit podcast 99% Invisible, and Forecast public art magazine. Coreil-Allen was a 2018 OSI-Baltimore Community Fellow and served as a co-chair of Baltimore City Mayor Brandon M. Scott's Arts and Culture Transition Committee.
CIRCA is committed to making its events accessible to everyone. Please send an email to circa@umbc.edu to request specific accommodations.