Monday, October 16, noon – 1 p.m., PAHB 216, lunch provided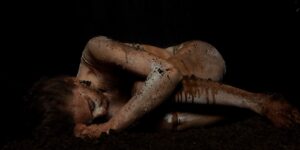 UMBC Assistant Professor of Dance Ann Sofie Clemmensen will speak about her new series of short cinematic dance-for-camera works that communicate on a sensory, visual, and kinetic level new perspectives on the work being done by researchers at the Institute of Marine and Environmental Technology to protect and preserve healthy marine ecosystems. She will be joined by Dr. Allen Place and Dr. Vikram Vakharia, whose research data she brought into visual form using the moving body and cinematography. This work is the result of a unique Artist-in-Residence Fellowship co-sponsored by the Center for Innovation, Research, and Creativity in the Arts (CIRCA) and the Institute of Marine and Environmental Technology (IMET).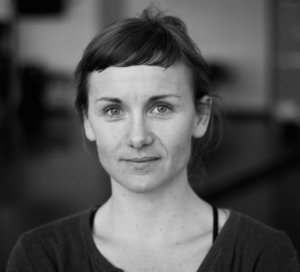 Ann Sofie Clemmensen has a BA in Dance Pedagogy from the Norwegian College of Dance, a first-class honor Postgraduate Diploma (VERVE) from the Northern School of Contemporary Dance, and an MFA in Dance from Ohio State University. Her choreographic work has been presented at THE REACH – Kennedy Center (DC), the Davison Theater (OH), BalletMet Performance Space (OH), the Louis Armstrong Theatre (MI), American Dance Festival (ICR), Ullens Contemporary Dance Center (Beijing, China), Movement Research at Judson Church (NY), and other venues. Her creative research has received support from the US Embassy in Copenhagen, Columbus Dance Fellowship, and OhioDance. She was awarded the 2019 Local Dance Commission Program by the John F. Kennedy Center and residencies including Dance All Year Long (Odense, Denmark), American Dance Festival (IRC), Grand Valley State University, and Old Dominion University (VA). She has performed original work by Wendy Houstoun, Henri Oguike, Darshan Shing Bhuller, Francesco Scavetta, Sølvi Edvardsen, Kari Hoaas, Tatiana Baganova, and Anne H. Ekenes.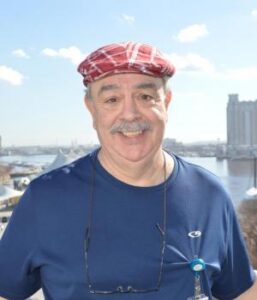 Dr. Allen R. Place is a Professor at the University of Maryland Center for Environmental Science and at IMET. Dr. Place has received numerous academic awards, including the UMBI Regent's Award Candidate for Research/Scholarship/Creative Activity – 2005, 2008, the UMBI Regent's Award Winner for Public Service – 2009, and the UMCES President's Award for Excellence in Application of Science in 2012. His approach to biological research has always crossed traditional boundaries with a strong conviction in the "comparative approach", be it at the molecular, cellular, or organismal level. The central question which drives his research is: "What are the fundamental structures and functions of living systems that can be adaptively modified to allow an organism to exploit the diversity of habitats we observe in nature?"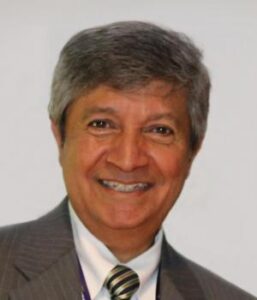 Dr. Vikram Vakharia is a Professor of Marine Biotechnology at UMBC and at IMET. Dr. Vakharia's laboratory studies the molecular biology of economically important fish viruses and focuses on viral pathogenesis and development of novel vaccines. His current research has focused on two fish rhabdoviruses – infectious hematopoietic necrosis virus (IHNV) and viral hemorrhagic septicemia virus (VHSV), which are members of the genus Novirhabdovirus of the Rhabdoviridae family.
CIRCA is committed to making its events accessible to everyone. Please send your request for specific accommodations to circa@umbc.edu.