Monday, March 13, noon – 1 PM, Performing Arts and Humanities Building 216, lunch provided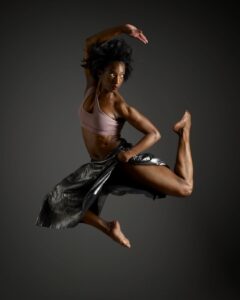 From its inception, Full Circle Dance Company has been committed to presenting diverse stories, tackling real-world issues, and creating technically excellent work that engages and moves a broad audience. Artistic Director Donna L. Jacobs and Associate Artistic Director Liz Pelton will give us a behind the scenes view of some of Full Circle's performances and will discuss what it takes to build and sustain a dance company in Baltimore.
Full Circle Dance Company has developed a signature method for creating and presenting work. Selecting one issue to explore deeply each year, the company commissions up to seven choreographers, inviting each to explore the issue from any angle. The resulting works—thematically united but reflecting diverse approaches and perspectives—are presented together, inviting audiences to engage with difficult challenges in new ways. Tackling such complicated issues as race, religion, body image, gender, and more, Full Circle's yearlong choreography projects have received both local and national attention. In addition to performing frequently throughout Maryland, Washington DC, and Virginia, Full Circle has performed by invitation in Connecticut, New York, Ohio, Arizona, and Tennessee. Venues have included Baltimore Artscape Festival, Baltimore Museum of Art, Tempe Center for the Arts (AZ), Broadway Dance Center (NY), Ohio University, Wesleyan University (CT), Dance Place (Wash DC), and many others. Full Circle Dance Company was founded in 2000 by Donna L. Jacobs.
Recent press:
Full Circle Dance Uses Performance as a Vehicle for Storytelling, Grace Hebron, Baltimore Magazine, November 2022.
Longing and Belonging: Full Circle Dance Company, Saskia Kahn, BmoreArt, October 7, 2022.
Donna L. Jacobs has been Artistic Director of Full Circle Dance Company of Baltimore for 22 years and Director of the Morton Street Dance Center in Baltimore, MD for more than 30 years.  Ms. Jacobs is a 2022-2023 School of American Ballet National Visiting Fellow and a Certified Teacher of Progressive Ballet Technique (PBT). Her school is renowned in the area for providing excellent training in ballet and modern dance and for developing talented dancers in multiple disciplines. Ms. Jacobs' work and leadership have garnered recognition from many sources including the Howard County, MD Arts Council (two-time recipient of the Mark Ryder Award for Choreography), Greater Baltimore Cultural Alliance/Robert W. Deutsch Foundation (Ruby Grant recipient), Baker Foundation (bgrant Artist Award), the City of Baltimore (Artscape Festival, choreography), Baltimore Office of Promotion and the Arts (Communities Thrive Grant 2022), Maryland Council for Dance (choreography), Dream for It Foundation (Excellence in the Arts), and The Baltimore Links (Excellence in the Arts). She trained at the Bernice Johnson Dance Studio in NYC, the NYC High School for the Performing Arts, and Wesleyan University in CT. Ms. Jacobs danced with many local companies in Baltimore before opening Morton Street Dance Center. She is also an attorney, former corporate executive, and member of The Daily Record's Circle of Excellence, having been recognized three times as one of Maryland's Top 100 Women.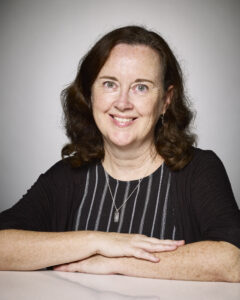 Liz Pelton is Associate Artistic Director of Full Circle Dance Company, where she is also responsible for development and media relations. She has performed with Full Circle since 2001. Her early training was at North River Arts Ballet and Boston Ballet in Massachusetts. Before coming to Baltimore, she performed with Mary Barnett/In Good Company in New Haven, Connecticut, and as a freelance artist in Chicago. She is a graduate of Georgetown University, where she was student director of the Georgetown Dance Company. She teaches ballet and modern dance at Morton Street Dance Center.
CIRCA is committed to making its events accessible to everyone. Please send your request for specific accommodations to circa@umbc.edu.