Wednesday, March 1, noon – 1:00pm, Performing Arts & Humanities Building 102, lunch provided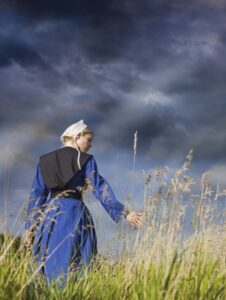 Lou Binder, Nikki Hartman, and Adam Mendelson, will discuss the unique collaborative process that unfolded while working on a production of Jessica Dickey's, The Amish Project, in Munich, Germany, during the pandemic years 2020 – 22.
The international collaboration between UMBC Associate Professor of Theatre Nikki Hartman and Director of the Munich Film Akademie (MFA) Lou Binder, began in 2019 on the production of The Amish Project. Originally intended to open in Munich during the summer of 2020, the production was postponed due to the Covid-19 pandemic. With the world's gradual re-opening in 2022, The Amish Project was re-envisioned for a new theatre and a very different, post-pandemic audience. Embracing the challenges of designing theatre internationally, the production team, which now included UMBC Theatre lighting and sound designer Adam Mendelson, began working with the Pepper Theatre months prior to arriving in Munich. With an international cast of actors from Croatia, the Netherlands, Switzerland, and Germany, rehearsals began in the Régisseur's Studio at the Munich Film Akademie in June 2022.  Running August 4 – 6, 2022, the production was poised to move into the Pepper Theatre for tech and dress rehearsals when it had to be postponed once again due to cases of Covid-19.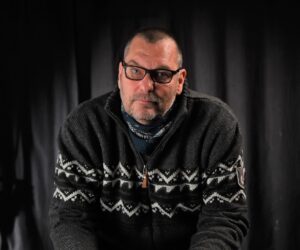 Lou Binder, Director of the Munich Film Akademie (MFA), is the only Certified Meisner Technique teacher in Germany.  A renowned actor, teacher, director, and producer, Mr. Binder has been directing and producing films for more than 20 years in the German Film industry.  In 2007, Mr. Binder established the Munich Film Akademie in collaboration with some of the world's leading acting teachers: Larry Silverberg, Jacqueline McClintock, CC Courtney, and Robert Castle among them. Mr. Binder developed a unique script and text analysis method designed for film that provides actors with key tools to prepare them for a professional career in film. Internationally renowned, Mr. Binder's movies produced at MFA have premiered at over 60 International Film Festivals and have received more than 30 awards worldwide including: Best movie, Best Actor, Best Screenplay and Best Cinematography among them. His 2016 film Hear The Silence, was invited to compete at the Shanghai Film Festival, one of the 5 Big A Film Festivals in the world. The MFA is one of the premiere film acting academies in Europe. MFA is the only actor training program that creates feature films with its acting students as part of its training curriculum. MFA's films have been shown in more than 60 International Film Festivals and have been repeatedly recognized for their extraordinary artistic achievements.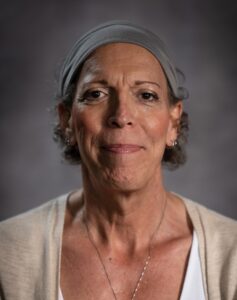 Nikki Hartman is a Stage Directors and Choreographers Society (SDC) Theatre Director with interests in Theatre of Social Conscience, Magical Realism, Solo Performance, and Farce.  Nikki was the Founding Artistic Director of The People's Repertory Theatre Company, a company dedicated to Theatre of Social Action. Repeatedly recognized for their directing, Nikki's production of Noises Off! received 10 Awards for Excellence from the Kennedy Center's American College Theatre Festival and their production of Samuel Beckett's Rough for the Theatre 1 was produced at The National Symposium on Samuel Beckett. As director and dramaturg-in-residence, Nikki was responsible for devising, writing, and directing the New York production of Voices with The New York Institute of Dance and The Kaleidoscope Dance Company. Noted for their ensemble work, recent credits include: the world-premiere of Susan McCully's delicious farce Voracious, David Auburn's Proof, Melanie Marnich's These Shining Lives, Sarah Ruhl's Eurydice, and the multiple award-winning production of Diana Son's Stop Kiss. A committed educator and working professional, Nikki is a certified Meisner Acting Teacher and an Associate Professor of Theatre at UMBC.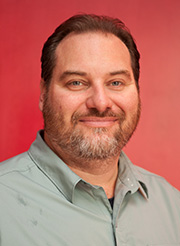 Adam Mendelson is Senior Lecturer in Lighting and Sound Design at the UMBC, where he has been on the faculty since 2012. Adam previously taught at the University of Wyoming, the University of Texas-Arlington, Stephens College (Columbia, MO), and Lawrence Academy (Groton, MA). His design work has been seen across the US and as far afield as Scotland. Recently, he has lit shows for Perisphere Theatre (Silver Spring, MD), Rep Stage (Columbia, MD) Lexington Children's Theatre (Lexington, KY), Classic Theatre of Maryland (Annapolis, MD), and the Towson University Department of Dance. Adam is a 20 year member of the United States Institute for Theatre Technology (USITT) and currently serves as the Vice-Commissioner of International Activities for the Lighting Commission and is the Lighting Delegate to the International Organisation of Scenographers, Theatre Architects and Technicians (OISTAT). He lives in Catonsville MD with his wife, Catherine, and their menagerie, Lailah and Kona.
CIRCA is committed to making its events accessible to everyone. Please send your request for specific accommodations to circa@umbc.edu.